About the Author
Our Books
Newsletter
Recommendations
Email Us
Available at the Love Notes
online store — only $14.00!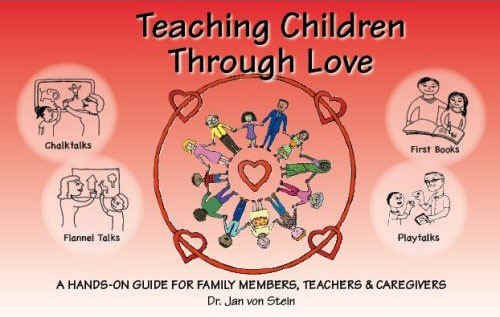 Teaching Children Through Love is a hands-on guide for family members, teachers and caregivers. This book answers the question.. What do I do besides reading to the child in my care? The book is filled with simple, recipe-type instructions. These can be the basis for one to one times with the child. The book combines three other short books that were published previously, Chalktalks, Flannel Talk and First Books. It also has a section called Some Recipes For A Happy Summer. This gives the caregiver a springboard of ideas for the days of summer fun. Teaching Children Through Love helps young children to develop a love of learning as well as to develop a bond between the caregiver and child.
Click here to visit our online store and purchase your copy today!